TRAILER RENTAL
No other trailer rental company is as customer-centric as Star Leasing—with over 46 years of exceeding expectations, our customers have benefitted from Star Leasing's extensive trailer maintenance and management expertise. Star Leasing has earned the respect of customers who appreciate the long-term values of a true partnership and superior service.
Quality Equipment

Rental trailers are selected from the same fleet as our lease trailers, meaning they are held to the same exceptional standards.

Term Flexibility

Our short and intermediate term options provide flexibility to increase or decrease your fleet.

National Footprint

With 12 locations and our wide network of vendors, we allow customers to rent equipment wherever it's convenient.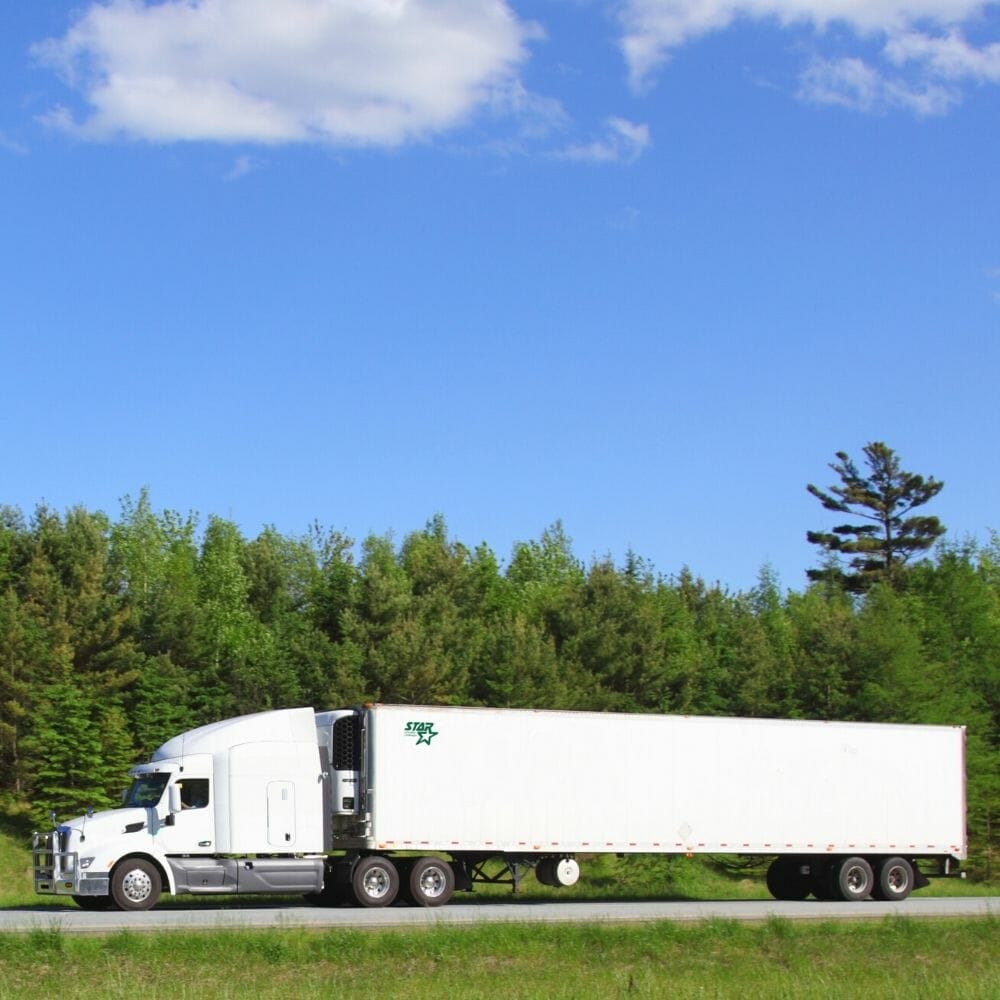 ADVANTAGES OF RENTAL
Single-Rate Billing
Whether you select the weekly or monthly billing cycle, we pro-rate down to the day—you only pay for what you use. Other trailer suppliers only pro-rate down to the week.
Optimal for Seasonal and Peak Demand
Rental programs allow you to ramp up for seasonal/peak trailer demand.
Substitute Out-of-Service Equipment
In the unlikely event your trailer is down for extensive mechanical work, Star Leasing can provide a substitute trailer based upon customer need and current availability.
Protects Against Market Uncertainty
Our rental program allows customers "flex up" or "flex down" with regard to their seasonal trailer rental needs.

Substitute Trailer Program
In the unlikely event your trailer is down for extensive mechanical work, Star Leasing can provide a substitute trailer based upon customer need and current availability.
TRAILER SPECS
INTERIOR SPECS
Floor
Rockland hardwood floors – 1 3/8 inch 100 percent oak.
101 to 1/4 inch panel-to-panel
Scuff Liners
In order to protect the panels, posts and plywood from forklift damage, all of our fleet trailers are equipped with scuff liners.
Scuff liner types include:
Galvanized steel floor scuff liner
Heavy -duty steel nose liner
Composite nose liner
Log Posts + E-Track
Logistic Posts – Designed to increase superior side wall strength and provide multiple securement options.
E-Track – Engineered to allow versatility when it comes to securing cargo.
Unitized Steel Bolster
Made out of fully galvanized steel to prevent rust and protect floors from weather damage.
More durable than a steel threshold.
EXTERIOR SPECS
Doors
Star Leasing trailers have the following door options:
Composite swing doors
Composite roll doors
Rear Guard
Fully galvanized rear frame and bolt-together bumper that is reinforced for dock-lock operation.
All parts are bolted to allow for easy maintenance and federal compliance.
This rear guard helps prevent under-ride of a midsize car.
The galvanized door frames are rust and deterioration-proof.
Aluminum Roof
These anti-snag aluminum roofs are pre-bonded to roof bows prior to installation.
They are durable and protect against wear and tear.
LED Lighting
LED Glo lights and dual-function LED lights for clearance/turn signals, as well as clearance/brake lights.
Lights are pop-riveted attached to prevent theft.
UNDERCARRIAGE SPECS
Suspension
Options include:
Hendrickson air-ride suspension
Holland air-ride suspension
Tire Inflation
Our trailers are equipped with STEMCO's Platinum Performance System™.
This tire inflation system keeps tires properly inflated, reducing weight up to 150 pounds per tandem axle trailer.
In addition, it reduces tire failures due to improper inflation.
Tires
All trailers have 295/75R x 22.5 tires
Smartway approved low rolling resistance tires.
Landing Gear + Bracing
Our trailers are equipped with Holland landing gear with galvanized "K" bracing.
Fully-galvanized bolt-together landing leg that spans seven cross members for added support.
In addition, our trailers have a fully galvanized protection plate between the coupler and the landing leg section.
EQUIPMENT TYPES
Specs include:
Composite swing or roll-up doors
295/75R x 22.5 tires (Smartway approved)
Tire inflation system
Air-ride suspension
Aluminum roof
GPS tracking
Equipment types:
Specs include:
Swing stainless aluminum outer doors
Thermo King SB-III 30 Max+
295/75R x 22.5 tires (Smartway approved)
Tire inflation system available
Air-ride suspension
Heavy duty duct type floor
Heavy duty extruded 24" aluminum scuff
GPS tracking
Equipment types:
Specs include:
Hub-piloted disc wheels
PSI tire inflation
LED lighting
Radial Tires
GPS Tracking
Equipment types:
40′ Gooseneck
23.5′ Slider
40'/45′ Combo Extendable
20'/40′ Combo Tandem Spread-Axle
20'/40′ Combo Tridem
20'/40′ City Combo Tandem
33′ Tridem (20′ container)
53′ Gooseneck (53′ domestic container)
43′ Tank Chassis (20′ ISO Tank)
Specs include:
Steel, Aluminum-Steel combo or Aluminum
Side and rear stake pockets
12 sliding winches with 4" x 27′ straps
ABS brakes
Hutch H-9700T suspension
1.31" Apitong floor
Equipment types:
Specs include:
Roll and swing doors
Water-tight
DOT compliant—Includes current FHWA inspection and license plate
Equipment types: