24/7 ROADSIDE ASSISTANCE
Over-the-road breakdowns are inevitable, regardless of how well you maintain your equipment. Drivers subject to poorly-managed breakdown events experience missed delivery windows, insufficient hours of service and decreased time at home. On a broader level, stranded equipment is a strain on your revenue, as long delays can compromise your ability to meet upcoming delivery obligations.
Star Leasing's breakdown service (SBS) provides 24/7 emergency breakdown solutions for your dry or refrigerated trailers, chassis, and flatbeds. With the latest technology in the industry, outstanding service, experienced staff, and a nationwide network of certified preferred vendors, SBS is equipped to seamlessly manage fleet data (including non-Star trailers) and handle any scheduled or unscheduled maintenance and repairs.
For assistance regarding our breakdown service, please contact us using the buttons below or call us at 1-877-806-9756.
Increase Driver Retention

Support your drivers by providing them with a 24/7 breakdown resource.

Meet Delivery Times

Meeting delivery times = happy customers.

Hassle-Free Process

From help requests to getting the trailer back on the road.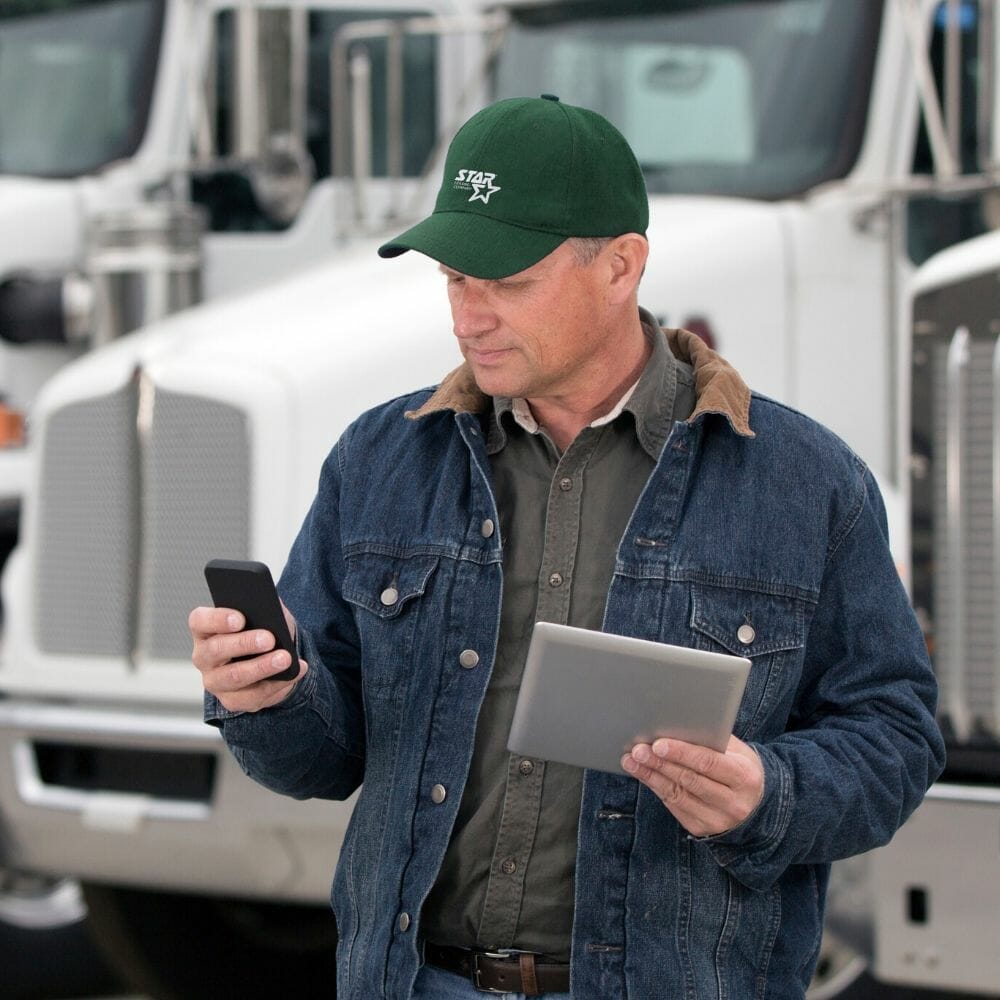 OVER-THE-ROAD BREAKDOWN SERVICE BENEFITS
Trailer assistance for Star Leasing and non-Star Leasing equipment
Our breakdown service covers not only Star Leasing trailers, but also non-Star Leasing equipment. This means that no matter what, we've got you covered.
Managed by highly-trained coordinators with years of industry experience
Most of our coordinators have been in the industry for decades. In addition, our employees undergo thorough training before they start helping customers.
A nationwide network of certified preferred vendors
From California to North Carolina, we have a national network of carefully vetted preferred vendors. These allow us to take care of any over-the-road breakdown regardless of location.
Custom breakdown data reporting and detailed analytics
Through our new customer portal, you can review breakdown and repair data. This allows you to keep track of maintenance and repair costs so that there are no surprises end-of-year.
Fleet Management
When you outsource your breakdown service with us, you can manage your fleet's documents, invoices, reports, inspections and more through our new customer portal.
BEHIND THE NUMBERS
SBS Stats
Years of Industry Experience
Seconds – Avg. Call Queue Time
Hours – Avg. Minor Breakdown Downtime