Blog | Breakdown Service | Spotlights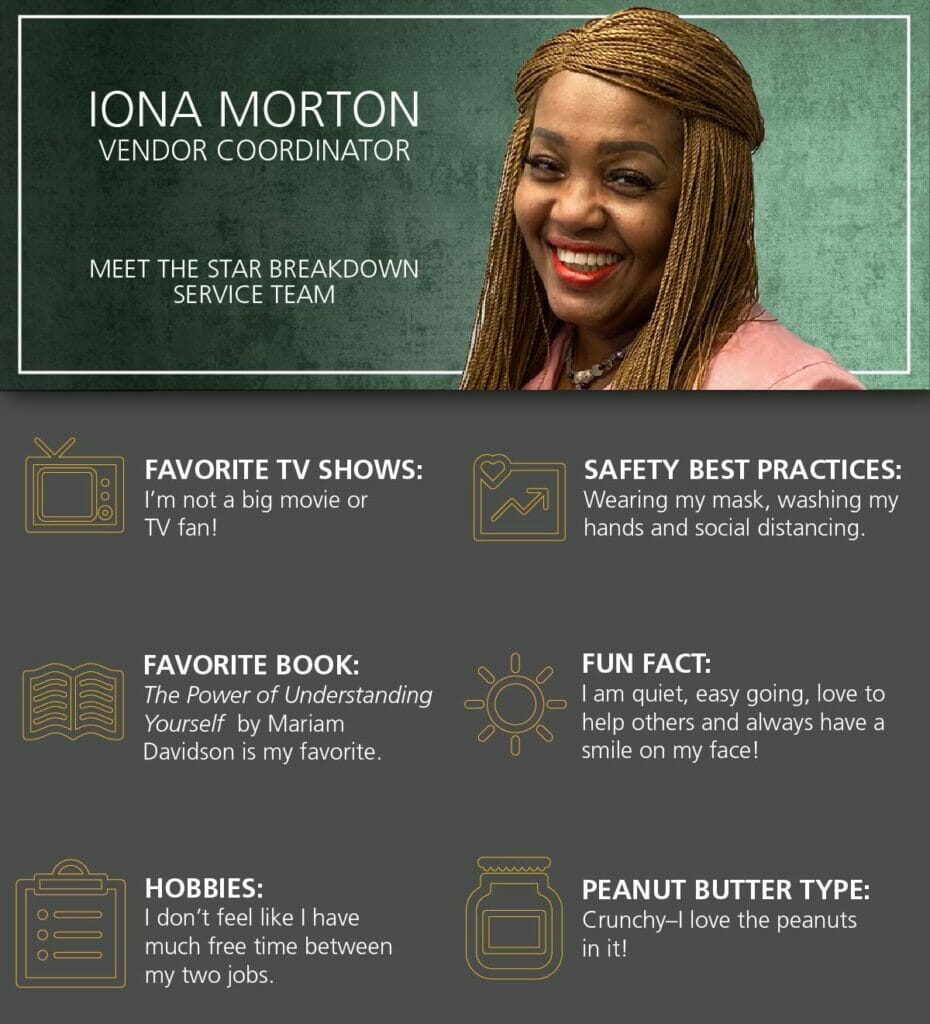 Iona Morton, the Vendor Coordinator for Star Breakdown Service, joined the Star team two months ago and has been working in the industry in various different positions over the years.
We're happy to have a team member like Iona working at SBS, keep reading to learn more about her!
What's your favorite show or movie and who's your favorite character?
I'm not a big movie or TV fan.
What's your favorite book?
My favorite book is by Mariam Davidson, "The Power of Understanding Yourself."
What are your hobbies?
I enjoy bowling, walking and singing in the choir.
What are three words that best describe you?
Hard worker, dedicated and happy.
What's your favorite part of your job and why?
I love working in customer service!
What do you like to do in your free time?
I don't have much free time since I work full time at Star and at my other job on the weekends.
How are you ensuring work safety?
I ensure work safety by wearing a mask, washing my hands and social distancing from others.
What's something people may not know about you?
I am quiet, easygoing, enjoy helping others and always have a smile on my face!
If you could meet anyone, living or dead, who would you meet?
Cicely Tyson.
If you could learn a new skill, what would it be?
I would love to learn some management skills.
What type of peanut butter do you prefer? Crunchy or creamy?
I prefer crunchy because I like the peanuts in it.